The Woodstock Public Library has some ideas!
As we practice social distancing and hunker down in our homes waiting for the COVID-19 virus to run its course, the Woodstock Public Library can offer some ideas to help keep our patrons from becoming stir-crazy.
Here are a few ideas:
1. Download an eBook! The Woodstock Public Library has a wealth of online digital resources available 24/7 from our virtual branch website. Borrow one of our many eBooks or eAudiobooks from our cloudLibrary, OverDrive, and Hoopla colletions. NEW! Hoopla Bonus Borrows - a selection of over 1000 videos, ebooks, and more that you can access without spending your monthly credits!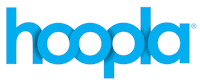 2. TumbleBooks for Kids! Our TumbleBooks Collection is geared towards children in grades Pre-K to 6. It features animated picture books, audiobooks, games, videos, and more, in both English and non-English languages.

3. Download a Comic Book! The Library has graphic novels available for download via our Hoopla service.
4. Dowload a free song (legally)! The Library subscribes to the Freegal music download and streaming service for our patrons. Freegal provides access to thousands of artists and songs across a variety of genres, from classical to the latest music. Stream up to four hours per day or download five songs per week.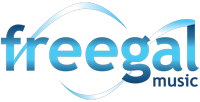 5. Download a Movie! You don't need Netflix or Disney+ to watch a movie. Download a film from our Hoopla and OverDrive collections. Don't worry about overdue fines, as the movie will return itself!
6. Download a Free Colouring Book! Here's a link to a list of free colouring books from libraries and museums.
7. Break out a Board Game! Monopoly, Risk, Settlers of Catan, and Scrabble may be sitting in your closet! Enjoy some quality family time as you beat the pants off your rivals! Ah, we mean your family...
8. Take a course on Lynda.com! Thousands of online tutorials are available on a variety of topics including business, software, technology, and creative skills to help our patrons achieve their persoanl and professional goals. Click here to get started.
9. Take a virtual tour of a museum or gallery! Here's a list of virtual tours of world-renowned galleries and museums:
If you are having problems with your library card or accessing our resources, please contact us at 519-539-4801 ext. 3004 during office hours, Monday to Friday.
Your library card continues to be your passport to a world of discovery at the Woodstock Public Library!