We've Gone Digital! Our programs are now available online through our website, Facebook, Instagram, on our YouTube channel, and even live through Zoom!
Check back often for updates!
TAG - Teen Advisory Group (13-17 years)
Tuesdays, 7-8 pm
Nov. 10: Register in advance here
Dec 8: Register in advance here
We are looking for teens who want the opportunity to share their ideas for ways to improve our teen space, YA collections, and to help plan fun events for teens. Earn community service hours towards your highschool diploma. Registration for monthly meetings will be posted in advance of the meeting. New members are always welcome!
Instagram Watchlist
Check us out on Instagram (@wplteen) to add some fun and informative moments to your day. Posts are live at 2 pm.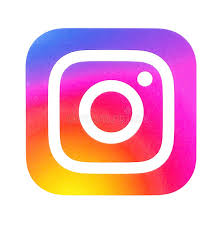 Teen Trivia Challenge:
Join our monthly Kahoot trivia challenge!
Nov 17, Dec 15
Brain Breaks (10-14 years):
Want to give your brain a creative break? Watch for ideas of fun, simple activities you can try at home!
Dec 22: TBA
Nov 24: Bottle Cap Magnets - see it on YouTube here!
Oct 27: Zombie Barbies and Frankentoys! Part 1 Part 2
Sep 22: Layered Body Scrub - see it on YouTube here!
Aug 11: Mason Jar Ice Cream - see it on YouTube here!
June 10: Paint Scrape Cards - see it on YouTube here!
May 13: Paper Towel Dot Art - see it on YouTube here!
Teen Research Skills (13-17 years):
Each month we will post helpful research skills on social media to help you ace your assignments!
Nov 16, Dec 21
Teen Escape Rooms (12-17 years):
Mon. Oct 26: Penitentiary Hauntings
Mon. Aug 17: Try our Escaping the Upside Down Challenge... if you dare!
June 8 - Get Me Home (If You Can) - A Travel Adventure
May 11 - Haunted Park