Hoopla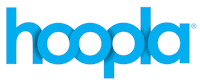 Hoopla's collection of emovies and other formats continues to grow rapidly. Discover eBooks, movies, television, music, and more! Borrow and stream up to 4 items per month.
Movies & TV: 3-day loan
Music: 7-day loan
Audiobooks: 21-day loan
eBooks: 21-day loan
eComics: 21-day loan
Titles are available all the time. No holds and no waiting--they are ready when you are!
NEW! Hoopla Bonus Borrows: This collection of over 1000 items is available to borrow and stream without using monthly credits. Search "bonus borrows" to discover these titles.
Get the Hoopla App
Hoopla Digital on the Apple App Store
Need some help getting started?
Need some help getting started? Take a look at our Getting Started with Hoopla guide.
Tumblebooks

Tumblebooks is geared towards children in grades Pre-K to 6. It features animated picture books, audiobooks, games videos and more in both English and non-English languages. It is a great resource for teaching literacy and language skills.
Items are always available and do not require a loan period.
No holds list! Everything is available when you want it.
Get the Tumble Book Library App
Tumblebooks on the Apple App Store
Need some help getting started?
Take a look at our Getting Started with Tumblebooks guide.
Overdrive/Libby

OverDrive is well known for its robust ebook collection with more than 60,000 ebook titles suitable for adults, teens and children. This collection includes popular fiction, nonfiction, kids' and teen titles. Borrow up to 10 items at one time.
eBooks: 14-day loan
eAudiobooks: 14-day loan
eMovies & TV: 7-day loan
It's easy to find items that are "Available Now" or place a hold on a popular title and receive an email when it becomes available.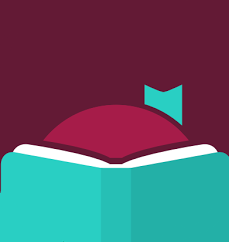 Libby is the new app provided by Overdrive designed specifically for quick and easy access on phones and tablets. You can access the same content with Libby as you can with OverDrive.
OverDrive or Libby?
OverDrive is best for desktop computers, including chromebooks. The OverDrive app is best for users with older mobile devices, Fire tablets, and those wishing to use a screen reader. The Libby app is best for most mobile devices (phones and tablets).
Get the OverDrive App
OverDrive on the Apple App Store
Get the Libby App
Libby on the Apple App Store
Libby on Google Play
Libby on Windows Store
Need some help getting started?
Take a look at the OverDrive help page.
Download our Libby Guide.
Still Having difficulties?
Try asking Overdrive Tech Support for help.